DRIVE IT AND YOU WILL UNDERSTAND.
To put it simply, driving a MINI isn't like driving other cars. It's why there are thousands of testaments online to its world-famous, razor-sharp handling. Some people equate the incredibly responsive ride to a roller coaster; others, a go-kart. Whatever the truth, it's the performance most people expect from a high-powered sports car. Sans the hefty price tag.
Shop Inventory +
Design Yours +
HANDLING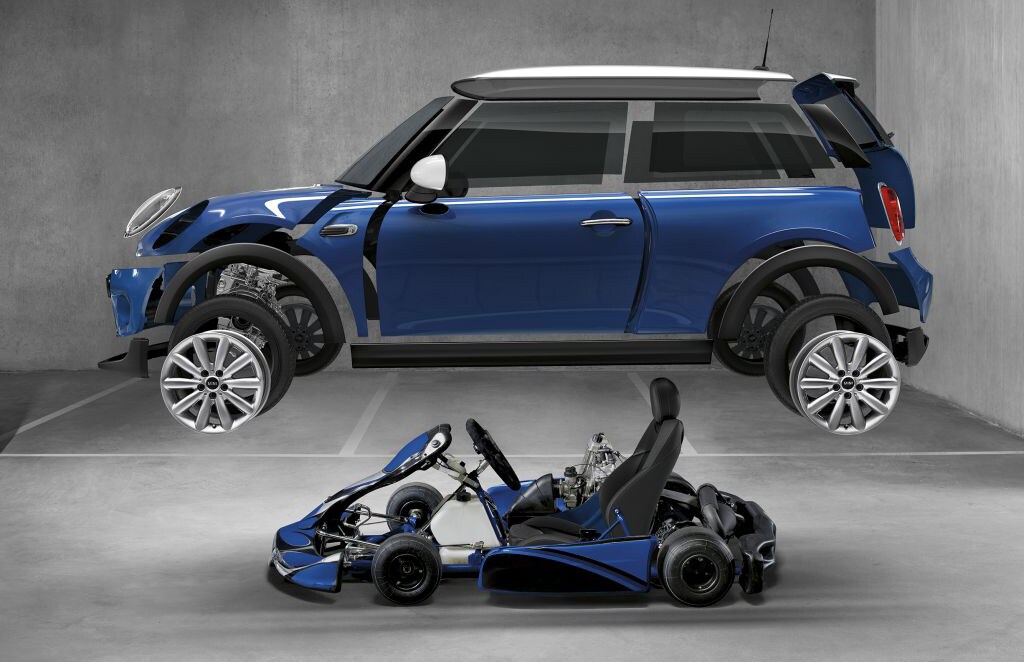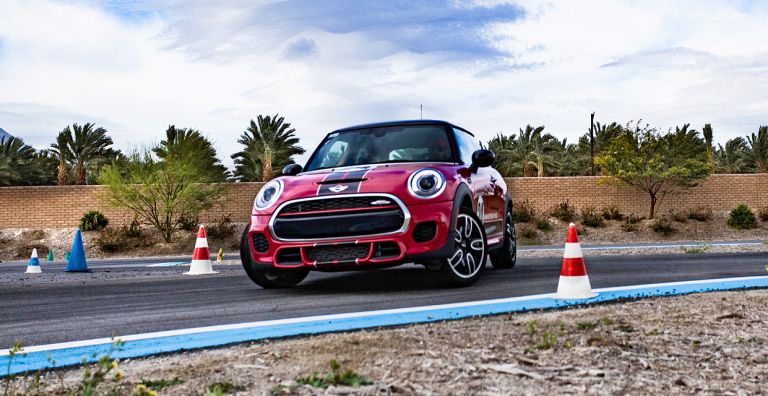 WORLD FAMOUS HANDLING.
From the very beginning, MINI took the automotive world by surprise by pushing all four wheels to the corners - which gave every MINI incredibly precise and unparalleled handling.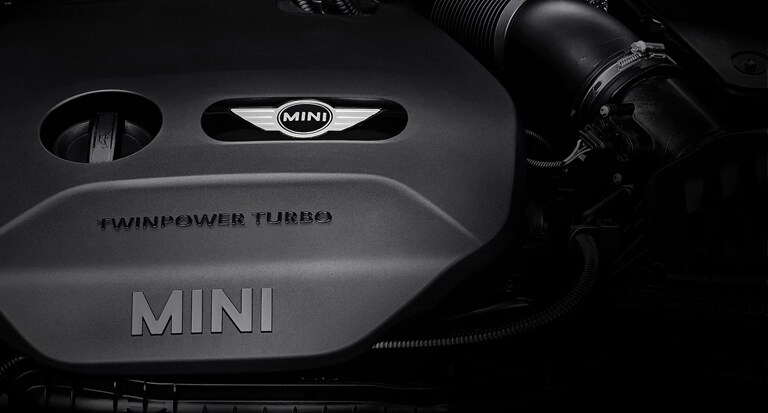 TWINPOWER TURBO ENGINES.
Our world-class engineering team developed an award-winning TwinPower Turbo engine - the perfect complement to a MINI's world famous handling.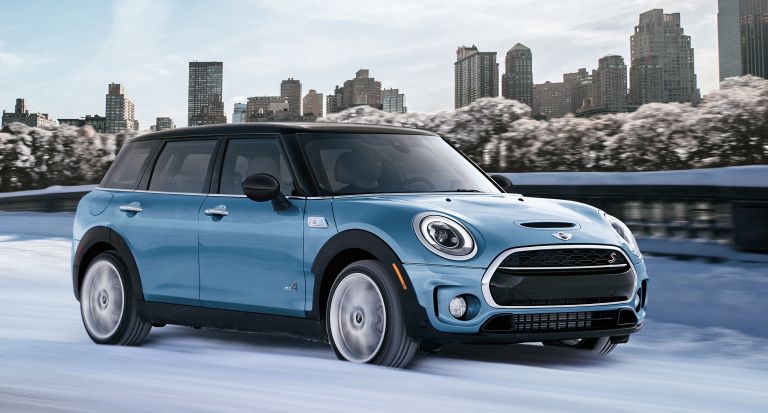 ALL4 ALL-WHEEL DRIVE.
Both the MINI Countryman and MINI Clubman offer available ALL4 all-wheel drive that has less than 1/10 second response time thanks to integration with our Dynamic Stability Control system.
SIZING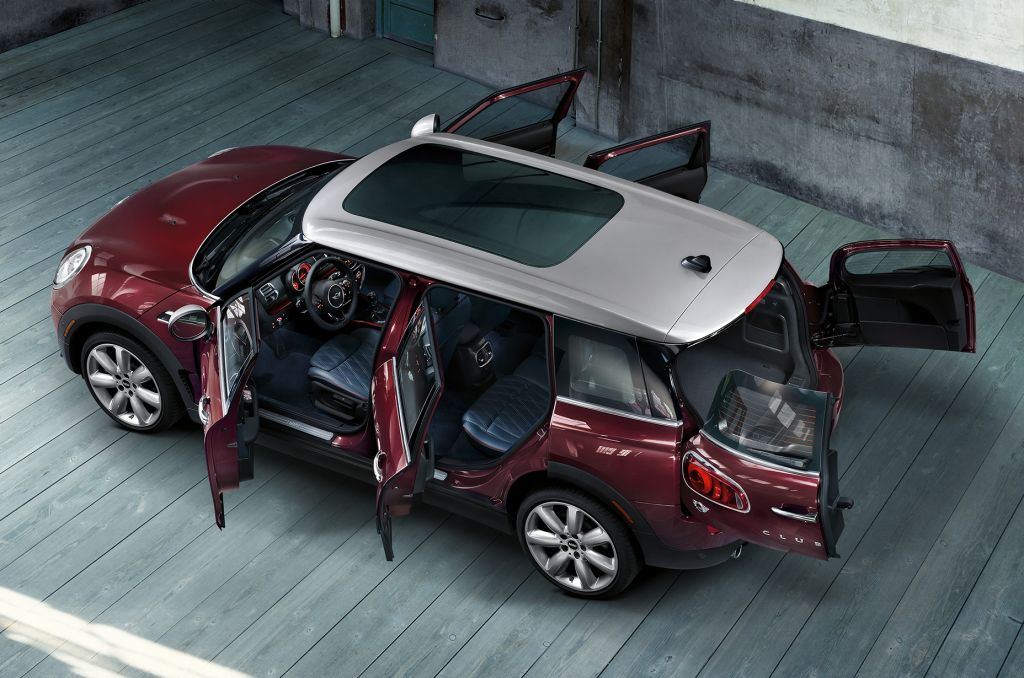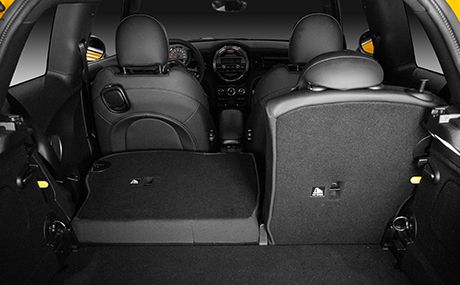 BRILLIANT USE OF SPACE.
A few of our most important features - the transverse engine and famous wheels-at-the-corner layout - are solutions we invented over 50 years ago to create more interior passenger room. Add the hardtop's "plant-on roof" and people are consistently shocked at just how spacious the inside of a MINI actually is, with a handful of our tallest owners (one is a full 7-feet) swearing that a MINI is actually one of the only cars that can comfortably accommodate their exceptional height.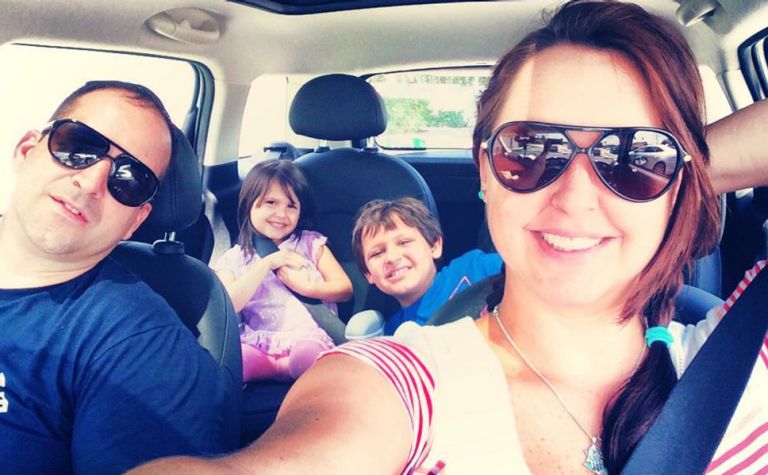 PASSENGER ROOM & PACKING VERSATILITY
It may come as a surprise that three of our models comfortably seat five people, while the rest easily seat four. By pushing the wheels to the corners and mounting the engine transversely, we've created the maximum interior space possible.

Because of how every MINI is built, the boot seems to almost inexplicably open up. In many of our models, the back seats both fold and split. Add that to our adjustable floor panels and storage accessories? You have dozens of solutions to your packing needs.
DESIGN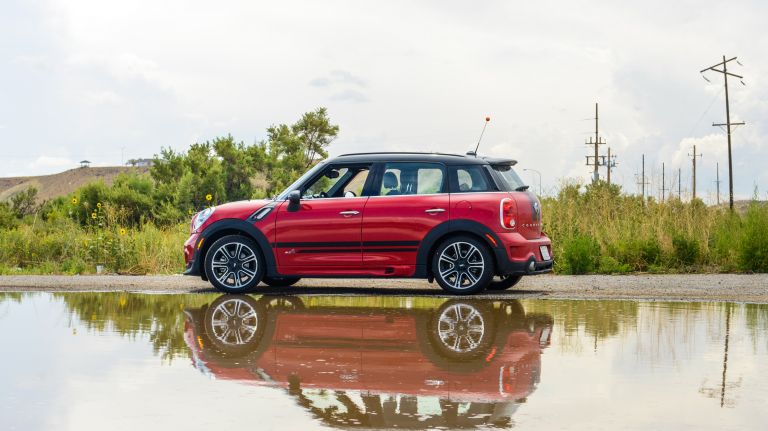 TAILORED TO FIT.
There are few vehicles on the road (or track) as recognizable as a MINI. For what began as brilliant solution to a global oil crisis soon morphed into an international sensation, perfectly capturing the relentless spirit and optimism of contemporary culture. Decades later, our size and tastes have grown up a bit, with larger models and more sophisticated materials and finishes. But with well over 10 million ways to design a MINI, we're certain yours will suit you exceedingly well.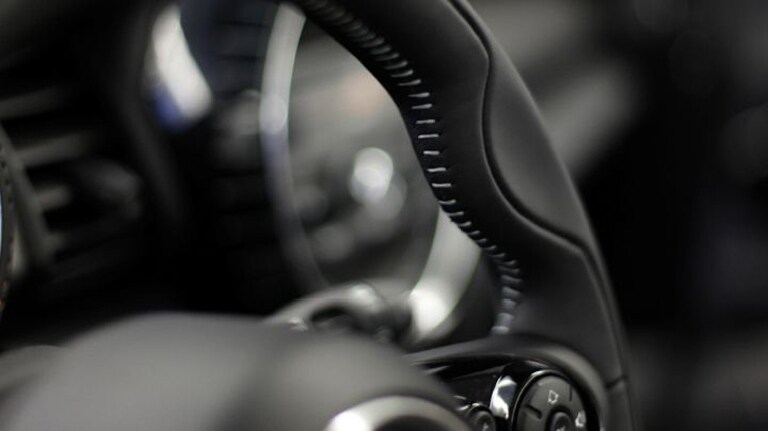 PREMIUM FINISHES.
A wide selection of top-shelf upholstery and interior finish options - from handcrafted wooden surfaces and trim, to customizable door bezels, leather steering wheels and ambient lighting with 255 available color tones.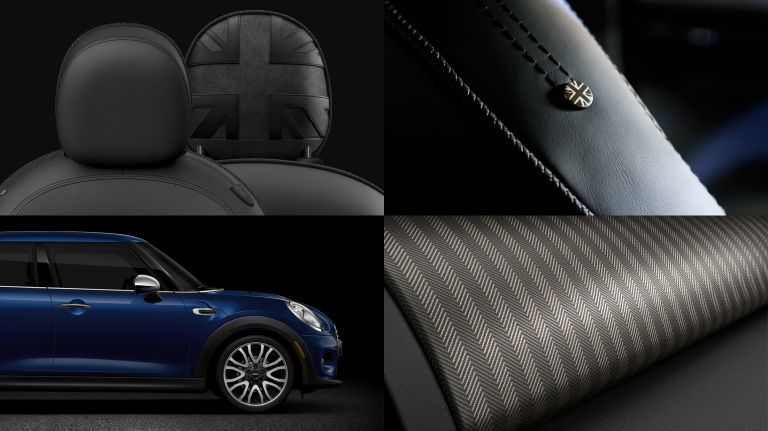 HANDCRAFTED OPTIONS.
Intricate wheels, premium leather upholstery, textured dash surfaces, and a striking new body color. MINI Yours options are the most authentic way for individualists to give a remarkably custom touch to their MINI Hardtop.